Assistance to undertakings
The firm assists Dazzani a commercial for the most sensitive economic landscape workers, and ultimately the company. Given the recent economic crisis, many firms have suffered enormous damage and difficult to overcome, with the inevitable consequence of having to fight not to win as of right for every company that makes, but to avoid falling into an economic distress that could lead the firm to final closure. That the staff of Studio Commercial Dazzani specializes in corporate crisis management, corporate restructuring and corporate growth. Wants to promote the development and profitability, as a recognition of the professionalism, efforts and business risk.
Corporate Crisis Management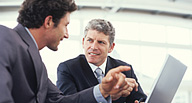 Consulenza e Assistenza Alle Imprese in Crisi: Analisi della situazione di Crisi, elaborazione di Programmi di Risanamento, giudiziali e stragiudiziali concordati, Amministrazioni Controllate e Amministrazioni Straordinarie, Ricerca di Partner Finanziari o strategici. Nell Professionisti dello studio delle diverse Ambito procedura fallimentare SONO Curatore e Commissario liquidatore.
Corporate Restructuring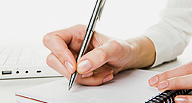 Analysis accurate accounting of your company;

Analysis of working methods and / or production;

Analysis of personnel costs to cost centers business;



Analysis of the financial burden.
Corporate Growth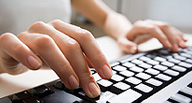 Managing business areas, define the score to be determined and benefits to meet, define and develop the competitive advantage, organize activities, manage to ensure the results and operate in compliance with common strategies.
Solutions for residence permits
The Community's citizens wishing to establish themselves in Italy, or in another member of the Union, no longer have an obligation to ask for the residence card but, after three months of the entrance, you need to register the Registry of the town of residence; for stays of less than three months is no longer required any formalities.

Legislative Decree N° 30.6 February 2007. Implementation of the Directive on the right of citizens of the Union, and their family members, to move and reside freely within the territory of the Member States. change the rules for reductions and residence of citizens interest EUR and their family members.