special proposition

The study and advice

The firm commercial Dazzani born in Adria (Rovigo) in 1986 by the Rag. Leonardo Dazzani, and then work in the field of business consulting and business services, even boasting a wealth of experience in immigration. The operational area of Studio Dazzani business, has gradually expanded over time through collaboration with professionals in budget analysis and consulting firm for crisis management company, which allowed the study to satisfy the most demanding applications. The firm is also Dazzani commercial conditions to develop services and support for the legalization of immigrants, and its provision of regular residence permits to those entitled to it. Reserve inside a prestigious and competent staff in legal matters and business, ranging from analysis to corporate tax advice, tax, financial and strategic management, data processing and consulting work. The firm commercial Dazzani also handles the audit and corporate and company, in particular, and assistance with extraordinary corporate transactions such as disposals of business, transformation, merger, division and liquidation. From January 2010 is also in Rimini.
Solutions for Resident Permits
clients support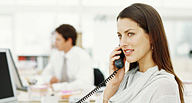 11 April 2007, in compliance to what is stipulated by Legislative Decree 6 February 2007, nr.30, implementing Directive 2004/38/EC on the right of Union citizens and their families to move and reside freely within territory of the Member States ", change the rules for entry and residence of EU citizens and their families. EU nationals wishing to settle in Italy, or in another EU state, no longer have the 'obligation to apply for a residence card, but after three months after, you must register at the municipality of residence for stays of less than three months is no longer required formalities.
Corporate Crisis Management
Advice and assistance to companies in crisis: analysis of the crisis, development of rehabilitation programs, court and court agreed, administration and special administration, seeking financial or strategic partners. Professional study in the various bankruptcy proceedings.

* Analysis accurate accounting of your company;
* Analysis of working methods and / or production;
* Cost analysis personnel to corporate cost centers;
* Analysis of the financial burden